Feeding Pigeons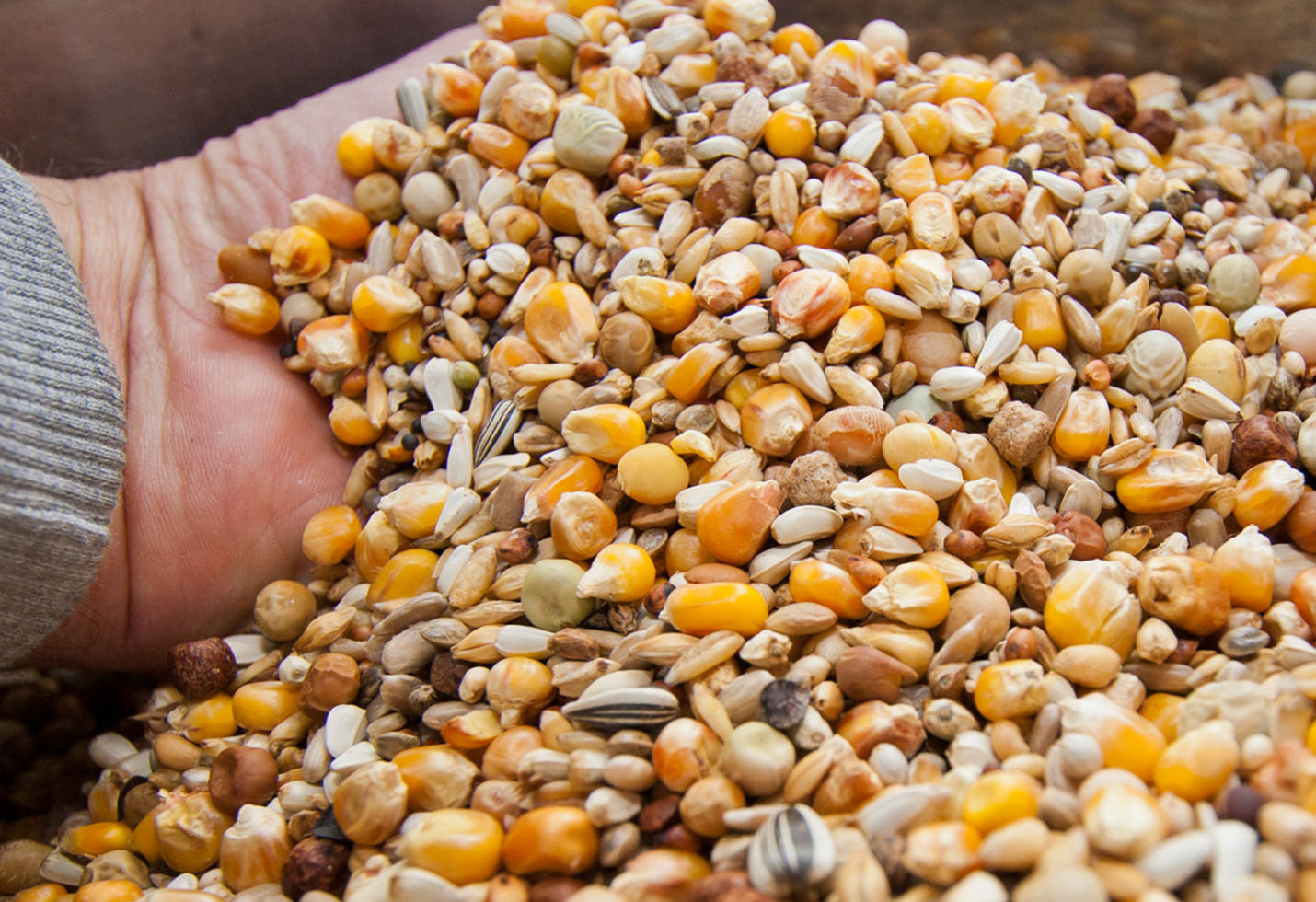 For best results, give your birds commercial feeds designed specifically for pigeons. Avoid seed-only diets and opt for pelleted feeds, if available. Feeding a seed-only diet can cause calcium deficiency. In addition, offer your birds a selection of cleaned and chopped fresh vegetables and fruits daily. Suitable choices include:
fruit, including apples, pears and cantaloupe
greens, including kale and spinach
broccoli and carrots
and blueberries.
Pigeons also enjoy bits of breadcrumbs, mashed eggs and cooked rice. For a special treat, serve your birds meal worms. Your pigeons should always have fresh, clean water available. Clean your birds' food and water containers every day.
If you have racing or homing pigeons, add supplements to their food. Provide them with grit and/or oyster shells. The latter supplies extra calcium, and isn't included in standard commercial pigeon feeds.
If you have fancy or fantail pigeons, add oyster shells or other calcium supplements to their diet, especially if they are pets kept indoors. Such supplements are advisable for any indoor dove or pigeon.